An alternative way of Quitting Smoking Brisbane
We offer laser therapy to help you quit smoking and quit for good.
Stop the smoking urge in Brisbane with Laser therapy
The AcuQuit® treatment is Laser Acupuncture therapy (without needles) designed to reduce your cravings for cigarettes and stop the addiction.
AcuQuit® is performed by AcuQuit® specialists who are health practitioners registered with the Australian Government. They are qualified and experienced to perform this treatment.
For information on how AcuQuit® works click here.
The treatment has been designed to produce an overall effect of reducing cravings to enable people to quit smoking. The overall treatment time is approximately 30 minutes.
Our treatment is drug free and we do not use any quit smoking hypnosis or quit smoking hypnotherapy techniques.
Does Laser to Stop Smoking really work?
There are many research articles available on Acupuncture for reducing and/or eliminating different types of addictions.
Early research showed that Laser Acupuncture had a 71% success rate in a preliminary report conducted on heavy smoking patients.
Laser acupoint stimulation does indeed modify the physical symptoms of withdrawal and makes it possible for motivated persons to succeed in overcoming habitual smoking of tobacco, concluded a double-blind, placebo-controlled randomized study.
This external research suggests that Laser Acupuncture treatments and protocols may be effective. The AcuQuit treatment is unique and so treatment methods and results will vary from this research. We encourage patients to make an informed decision knowing that success cannot be guaranteed with our treatment.
AcuQuit® Quit Smoking Brisbane Location
By appointment only
Please note that all our treatments are by appointment only.
We do not under any circumstances offer walk in appointments.
QLD – Brisbane – Springwood
1/2 Collene Grove
Springwood QLD 4127
Location
Our Brisbane Laser to Stop smoking clinic is located on the corner of Collene Grove and Cinderella Drive in Springwood, Brisbane. We are on the ground floor directly below the Jenny Craig centre.
Parking
AcuQuit parking is in the area labelled Innate Vitality which is in the same parking area as Jenny Craig. Alternatively there is parking across the road in the Dan Murphy's car park.
Driving Directions
If driving from Brisbane City take Exit 19 and then left onto Springwood Rd, Right onto Cinderella and then first left onto Collene Grove. If driving from the Gold Coast take Exit 20 and take first right onto Logan Rd, proceed straight through both sets of traffic lights and then left at the third set of lights and then next right onto Collenne Grove.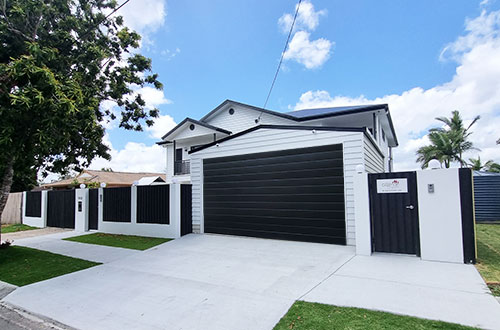 Distance
Our Brisbane Laser to Stop smoking clinic is 10 minutes from Logan Central, 15 minutes from Sunnybank, 20 minutes from Capalaba, 30 minutes from Cleveland and Chermside, 40 minutes from Strathpine, North Lakes and the Northside, 45 minutes from Ipswich, 1 hour 40 minutes from Toowoomba, 2 hours from Warwick and 2.5 hours from Dalby.
Quit Smoking Acupuncture Brisbane Bookings
Click here to book your Quit Smoking Laser Brisbane appointment online.
Alternatively phone us on 1800228784 to make a booking or for more information.